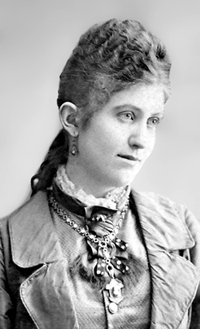 Florence M. Gerald of Waco may have been a famous stage actress in her day, but her flair for the dramatic was humble stuff compared to the real life theatrics of her more famous father, Judge George Bruce Gerald.
Miss Gerald was born Sept. 23, 1858 in New Orleans, La., the eldest child of Omega H. Melton (1836-1918) and George Bruce Gerald (1835-1914). Many of her seven siblings did not survive infancy, which was common in those rugged times.
Florence composed poetry while studying at Baylor University, and published a volume of her works, Adenheim and Other Poems, in 1880. The title work was a florid piece about a young women who pleads from Purgatory to return to Earth for just night so she can see how her former suitor grieves for her. She is sorely disappointed to find that he's all but forgotten her.
Upon Miss Gerald's 1880 graduation, she was hired as the "elocution" (public speaking) instructor at Waco Female College, which operated "under the patronage and supervision of the Methodist Episcopal Church-South."
Sometime in 1898, she headed for New York City's theater district. According to the Internet Broadway Data Base, some of her credits include comedies, such as The Girl from Maxim's (1899), An Innocent Idea (1920); Immodest Violet (1920), Saint Wench, (1933); dramas like Resurrection, (1903); We Are Seven, (1913); The Charm of Isabel, (1914); Within Four Walls, (1923); The Shame Woman, (1924); The Rat, (1925); Lily Sue, (1926); The Barker, (1927); The Heaven Tappers, (1927) and Maya, (1928).
The versatile player also performed in musical comedies like The Goddess of Liberty, (1909) and the historical drama Valley Forge (1935). The play she wrote, The Woman Pays, was adapted into the 1915 silent film of the same name by screenwriter Harry Chandlee.
She died Sept. 6, 1942. She is buried in an Actors' Fund plot in Kensico Cemetery, Valhalla, N.Y. Her father, George Bruce Gerald was born in May 16, 1835, in Yazoo Co., Miss. His future wife, Omega H. Melton, was born July 24, 1836, also in Mississippi. They married Nov. 17, 1857 in Artesia Springs, Miss.
The earliest mention of the Geralds in Waco in 19th century history records is the citation that one of Waco's many newspapers of the post Civil War era, the Daily Advance, was purchased by G.B. Gerald on Jan. 18, 1874, and sold 14 years later to Gen. J. W. Speight and the Rev. J. K. Street, who consolidated the paper with the Reporter.
He was first elected McLennan County Judge in 1876, and served through 1884. Gerald was appointed postmaster in Waco in 1885, according to genealogical records recorded by his descendants on-line.
Sometime after 1894, he became friends with fiery journalist William Cowper Brann (1855-1898), publisher of the opinion periodical Iconoclast. Although born 20 years apart, they seemed brothers under the skin.
Brann greatly admired the older gentleman, whom he lauded as "One of the noblest and brainiest men in all Texas, the very flower of Southern chivalry."
And Gerald returned the esteem, penning a defense of the tartky-tongued writer after he was pistol-whipped and nearly lynched by Baylor students. The young men were enraged by Brann's charge that their beloved institution was merely a factory for "ministers and Magdelenes."
James W. Harris (1863-1897) was the editor of the Waco Times-Herald. Harris not only failed to print it, but failed to produce it when Gerald demanded its return (Harris having passed it on to his brother, William A. Harris.)
Gerald and Harris, 34, came to blows in an uneven fight as the 62-year-old Civil War veteran had lost the use of his left arm during his Confederate military service.
So he challenged Harris to meet him on equal footing at a time and place of his choosing by distributing a handbill branding editor Harris "a liar, coward and cur."
The deadly street duel near the intersection of Austin Avenue and Fourth Street, culminated on Nov. 19, 1897, in which both brothers were killed and Judge Gerald lost an arm.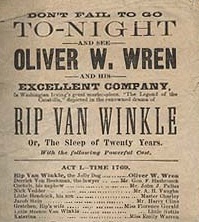 Witnesses told the newspapers of the day that Gerald came to the duel armed with a .41 Long Colt. Editor Harris faced the judge, firing the first shot, which missed. Bill Harris had positioned himself across the street, and shot from that position. The judge returned Jim's Harris' fire knocking him to the street.
At this point, Bill Harris fired a single shot from his .44 Frontier Colt, striking Gerald in the left arm. A Waco policeman grabbed Bill Harris and attempted to wrestle him to the ground. The severely wounded Gerald lurched across the street and fired a single shot directly into William Harris' head.
Gerald underwent surgery in his residence. The injury inflected by Bill Harris' nickel-plated, ivory-handled Frontier Colt .44 made the amputation of Gerald's long-crippled left arm necessary. Emerging from the chloroform, the Judge's first words were "I know I killed Bill, what about Jim?" A witness assured him that J. W. was also deceased.
"Where did I hit him?"
"You got him right in the Adam's apple."
"I was aiming at the son of a b----'s collar button!"
Brann's reporting of the shooting reflected his usual caustic wit. He mocked J.W. Harris but a "pompous amateur editor of an unprincipled little pewee paper," and compared the younger Harris to "a frightened jack-rabbit."
"The world is well rid of such bad rubbish," Brann concluded.
Months later, Gerald loaned his revolver to Brann, where it played a pivotal role in the gun battle of April 1, 1898, which took place within a half-block of the first duel in the dust. Brann used it to kill Baylor partisan Tom E. Davis, who had shot him in the back when he passed. Both men died a day later of their wounds.
A McLennan county grand jury indicted Judge Gerald for the double homicide. But apparently his actions were vindicated by the courts, as he was re-elected to his judgeship in 1900 and retired at the end of his four-year term.
After Brann's death in April 1898, editorial supervision of the May issue was assumed by W. H. Ward, Brann's business manager. Judge Gerald succeeded him as editor until the publication was sold in July 1898 by Brann's widow, Carrie Martin Brann, to F. M. Marple and moved to Chicago in September 1898.
Judge Gerald died at 78 of uremia on Jan. 21, 1914, in Waco. He and his wife, who died of senility on Oct. 23, 1918, at age 82, are both buried in Oakwood cemetery.
Gerald, a skeptic of religion and a firebrand in life as well as a philosopher, it seems, in death, left this as his tombstone inscription:
"It may be oblivion's dreamless sleep
It may be another and a better life.
'Quien sabe' (Who knows?)
We are content."
Sources: Handbook of Texas Online; Red Men Museum and Library, Waco; Michael Cumpston, SixShooterCommunity.com